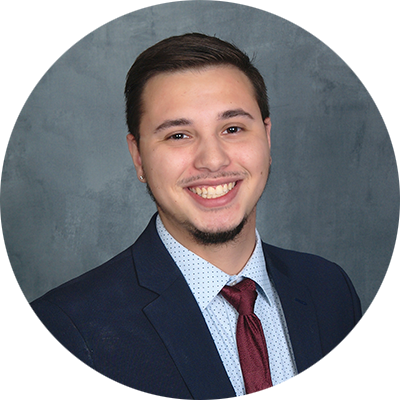 Jonathon Hinkel, our newest addition to the Davis Claims Service roster, recently graduated from Indiana State University. While there, he obtained a degree in Insurance and Risk Management. Currently, he is working on his Associate's degree in Claims Designation.
Throughout high school and college, he worked hard as a server and banquet manager at a local restaurant where he gained numerous customer service skills. Before Jonathan joined us he interned at Allied Solutions as a REPO Claims Adjuster. 
On a separate note, he enjoys thrill-seeking outdoor activities like skydiving, rock climbing, and kayaking. Recently, he married his wife Madison, who both participate in disc golf tournaments. When he is not chasing an adrenaline rush, he renovates houses with his father.
Lastly, eager to learn, passionate about helping people, Jonathon is ready to handle any claim thrown his way. With all of his skills and enthusiasm, we know he will work hard for our clients!